Nicholas Stein
Mindfulness - Meditation Teacher | Public Speaker | Law Enforcement Trainer
Career Highlights
Non-fiction TV Editor/Director/Producer/Show Runner for over 40 years

EMMY Award winning producer on multiple broadcast and cable networks

Veteran National Geographic producer from Explorer to World Music to Border Wars

Engaged Mindfulness Institute Certified Mindfulness Facilitator

International Mindfulness Teachers Association (IMTA) Certified Mindfulness Teacher

Mindfulness Teacher in corporate, academic and private settings

Mindfulness Trainer for federal and local law enforcement agencies

Keynote and Public Speaker - current talk: "Border Wars: From Mayhem to Mindfulness"
About
Nick worked as a non-fiction TV producer for all the major broadcast networks as well as the top cable channels including History, Discovery, Smithsonian, A&E and PBS. But it was as Show Runner of the National Geographic hit series Border Wars that Nick began his journey from embedded war zone filmmaker to mindfulness based resiliency trainer to law enforcement. His 4 years at the US/MX border allows him to speak with authority about the secular and contemplative tools used to ease personal suffering.
Public Speaking
Border Wars: From Mayhem to Mindfulness
As the Series Producer of National Geographic's hit series Border Wars, Nick Stein can attest to the impact of human misery. For 4 years he and his crews chronicled the unspeakable suffering of illegal migrants, coerced drug smugglers, violent crime victims and burnt out federal law enforcement officers. Over time the stress of making Border Wars began to take a psychological toll on Stein's resiliency as he suffered from his own and secondary trauma. Using images and footage from his groundbreaking show, Nick humanizes the everyday drama of the border while sharing his story of burnout, change and affirmative growth. In the end Nick invites his audience to experience some of the mindfulness trainings he brings to law enforcement personnel across the country.

Past Public Speaking Appearances
Ford Motor Company World HQ - Dearborn, MI
25th Annual Motor Vehicle Criminal Interdiction Association Conference - Cincinnati, OH
Glendale Community College - Glendale, CA
GovSec/U.S. Law Conference & Expo - Washington, DC
GovSec West Conference & Expo - Phoenix, AZ
Mohawk Valley Community College - Utica, New York
Security Today Conference & Expo - Dallas, TX
Custom and Border Protection Executive Meeting - Washington, DC
Annual Every Victim, Every Time Crime Victim Conference - College Station, TX
University of Texas Pan American - McAllen, TX
The Center for Immigration Studies - Washington, DC
Strategic Stillness:
Mindfulness Training for Law Enforcement
Law enforcement personnel, whether federal agents or local patrol officers, work long hours in challenging conditions. Their sworn mission: to safeguard the lives and property of the citizens in their community - but who's looking out for the health and well being of the officers themselves?

All cops carry a lot of stress and it's not just from the street. They live, every day, at the intersection of a bureaucratic criminal justice system and the constant threat of a split second career-ending decision. Mindfulness Training for Law Enforcement seeks to mitigate the erosive effect of this challenging career with benefits that include everything from improved focus, to stress reduction to resiliency building. Other findings show that a consistent meditation practice can improve attention, boost the immune system, reduce emotional reactivity and promote a general sense of health and wellbeing. These changes serve both the officers and the public they've sworn to protect.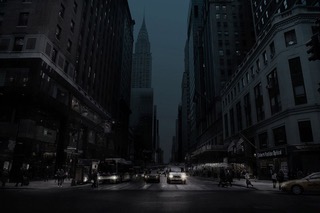 Mindfulness in the Workplace
Today's workforce face increasing demands and myriad distractions. With no tools to combat them stress levels rise, creativity wanes, morale suffers. The result, decreased productivity; increased employee burnout.
Because mindfulness has proven to be a viable tool for employee stress management and self-care its entered the workplace from Silicon Valley to legacy manufacturing companies. Benefits from this practice can redound to the health of the entire organization, encouraging compassionate communications that enhanced workplace relationships.
Across the country in police agencies this training has been a game changer for building officer resilience in the face of occupational stress and trauma. While it's offered in the context of the Warrior Ethos, we emphasize the positive impact this practice can have on an officer's family life as well, allowing for a more equitable work/life balance.
Mindfulness Trainings: Law Enforcement & Corporate Clients
Cambridge Police Department's 3-Day Trauma Informed Policing Seminar - Cambridge, MA
Sellbrite Corporation - Bi-weekly mindfulness coaching since 2017 - Pasadena, CA
Rio Grande Valley Border Patrol Council, Peer Support Training - McAllen, TX
National Geographic Partners - Staff Training @ Well Being Week - Washington, DC
US Border Patrol Academy Leadership Team - Introduction to Mindfulness - Artesia, NM
44 Blue Productions - Mindfulness Sessions with Staff - Burbank, CA
Emeryville Police Department - Whole Department One Day Training Sessions - Emeryville, CA
Discovery Productions - Introduction to Mindfulness - Hollywood, CA
Fremont Police Department - Whole Department One Day Training Sessions - Fremont, CA
US Customs and Border Protection Port Officer Chaplain Training - Artesia, NM
US Border Patrol Sector Head Chaplain Training - Washington, DC